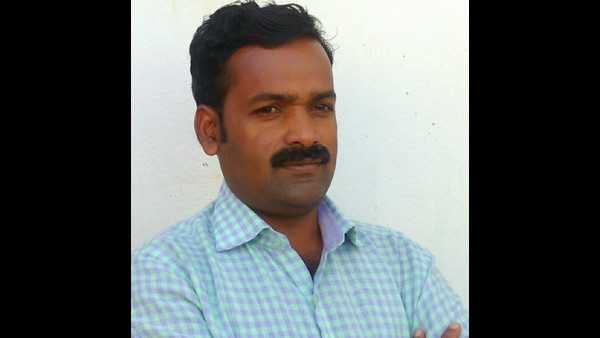 Siraj Bisaralli, a kannada poet and writer has been booked for reciting a poem against CAA and NRC at a poet meet during the ´Anegundi Utsav´in Gangavathi town of Koppal district some days ago.
The poem asks some questions like when the prime minister Modi will furnish his records for the CAA?
'Anegundi Utsav' was held by the Kannada and Culture Department in association with the district administration on Jan 9-10. Bisaralli shared the poem on social networking sites. Rajabaxi, an editor of an online portal, uploaded the video of his recitation on YouTube and other sites.
BJP Yuva Morcha district general secretary Shivu Arakeri took offence to the poem and registered a complaint against the two in Gangavati rural police station on January 24. Arakeri in his petition says that Siraj Bisaralli has misused the government platform by singing the poem.
Arakeri declared that the poem is anti-national. Below is the English translation of the poem. You decide for yourself.
*When will you show your Papers*
In the queue of Aadhar and ration cards
With thumb impressions and foolery of servers
They are losing their livelihood
You, asking their documents
When will you show your papers?
Hey you, tearing the pages of history
Of those who sacrificed their lives to free the nation
Of those martyred who wanted whose names went unknown
When will you show your papers
You, demanding the papers of the Taj
Of the Char Minar, of the Gumbaz
Of the Qutub Minar and of the Red Fort,
When will you show your papers
The pimps who boot-licked the British
Now drinking the intoxicated blood of religious hatred
You, the descendant of the Gobel,
When will you show your papers
In my town, those selling Pakoda and Tea
To make a living, haven't sold their humanity
Haven't sold their Self-esteem, haven't sold falsified stories
Tell me, when will you show your papers
Who pumped the thorn-pricked, burst tires
And brought them on roads,
Never sold his Self
But you, who sold the nation
When will you show your papers
For you, who deceived the countrymen,
Duping the papers is no big a deal
But, when will you show the papers
Of humanity in you, if at all there is.
In the last couple of years, we have seen that many of BJP and RSS leaders walk away with hate speeches and are even rewarded for such behaviour but common man if they try to express their thoughts, they are booked for sedition or inciting public mischief and intention to insult.
Is Prime Minister above the law? Is he not a citizen of the country? So naturally, he will also have to show his citizenship papers and should have AADHAR, PAN and other documents like everyone else. Why is it a crime to ask PM to show his papers?
According to the Indian Constitution, every citizen has the right to speak and express themselves. If it is so, then with what right a case has been filed against him? Reciting a poem made him anti-national?  Is Freedom of speech only for the politicians?
Siraj Bisaralli mentioned in an interview on Saturday that he would give explanation to the police, Gangavati deputy superintendent of police BP Chandrashekhar said that the investigation is being held and further action will be taken as per legal norms.
Condemning the BJP and police move, many progressive writers and activists have launched an online campaign supporting Bisaralli. Basavaraj Sulibhavi, a publisher has invited works from poets who have written poems against CAA and NRC. "We will protest the move against Bisaralli by releasing a collection of such poems in Koppal district.